*Begins long story* *Takes breath*:
Okay, so today we had a buffet in work and it was one HECK of a buffet. There was something of everything there I'm sure. I had 2 and a half platefuls! (What??? WHAT?!??! They were small plates!) Anyway, I had my food, chatted to some people, noticed my manager bringing a bag into the room but didn't think anything of it. I proceeded to disappear upstairs to make some phone calls then grab my stuff for the trip I had to make (Brompton to Thirsk to Hartlepool people! And back again afterwards! Looooong way). Whilst I was accomplishing said task, a collegue interrupted me and said I was needed downstairs to talk to someone. So off I toddled (my mind on my trip, not work or leaving or anything). I ended up being presented, in a ceremony featuring EVERYONE in the building, with a variety of sweet gifts, with a twist! Each gift had an alteration, put them together to make a sentence, which made me smile like this:- :D
Anyway, look at the presents I got: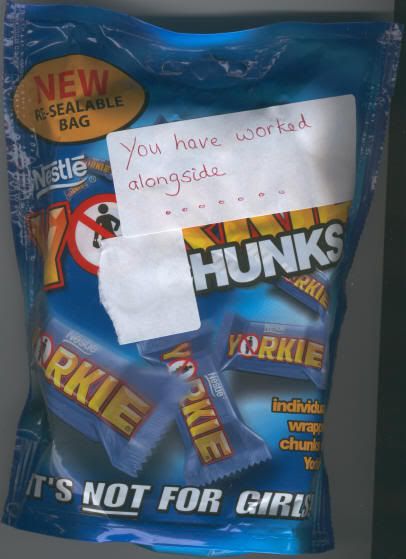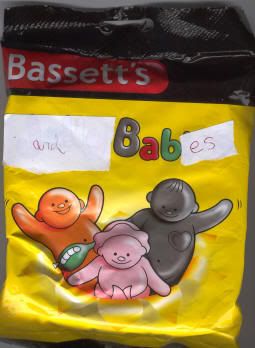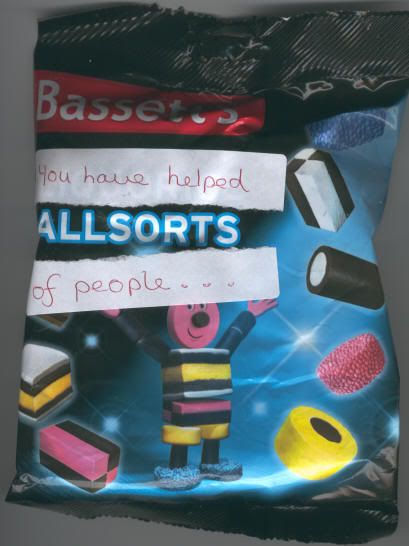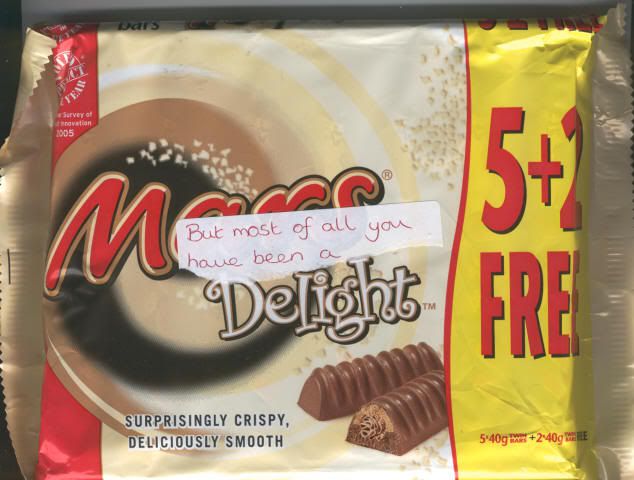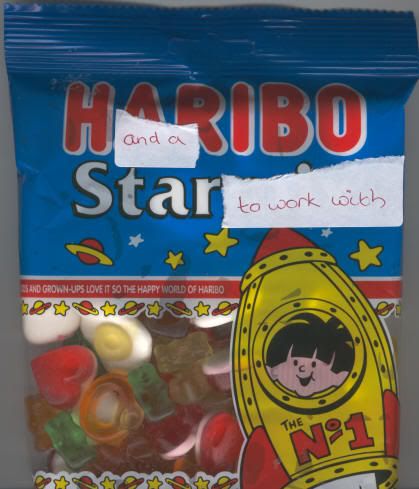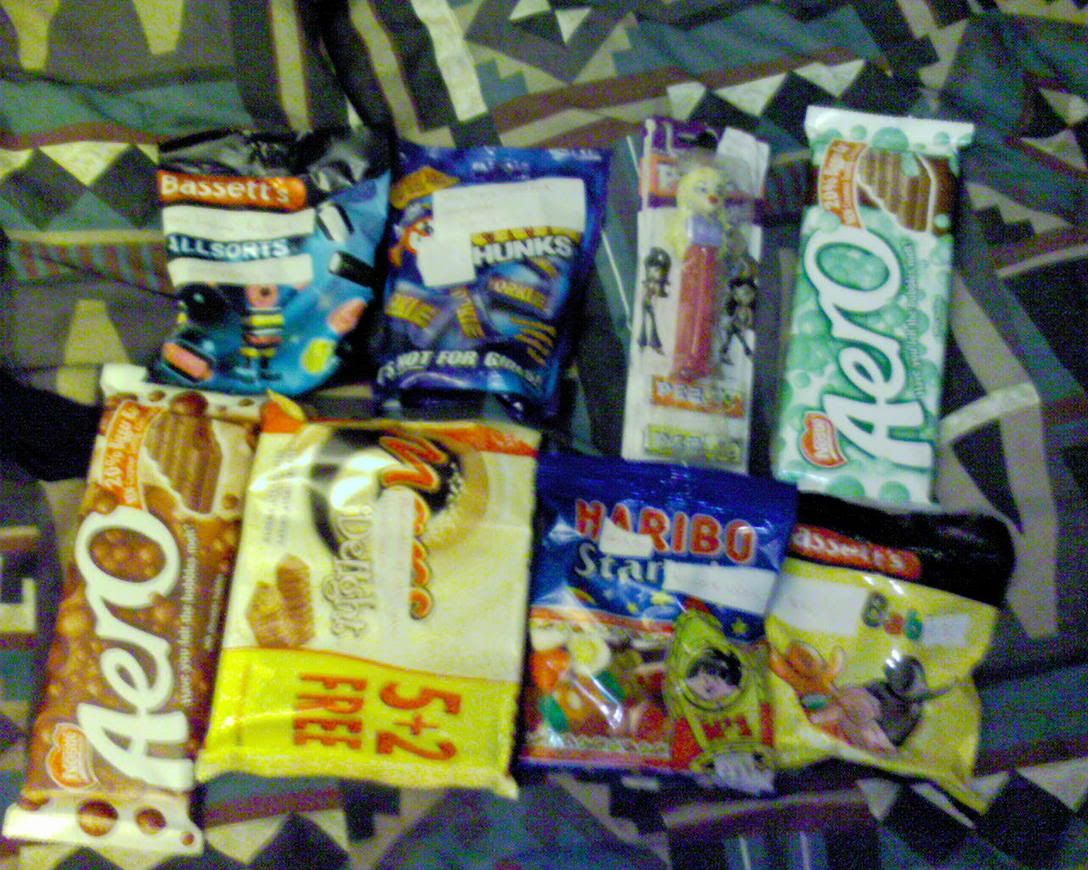 I'm gonna miss this lot, barmy the lot of them!