The Last Boy Scout: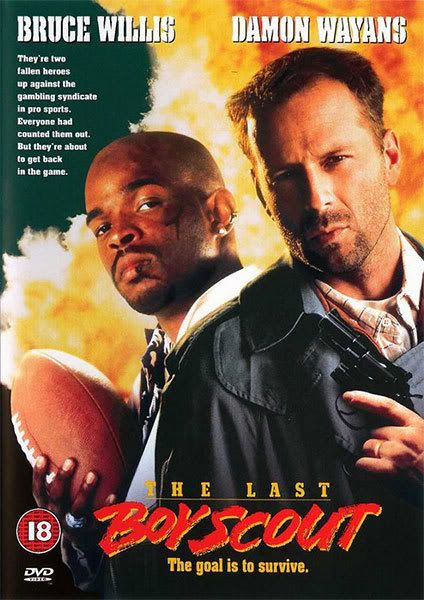 It's an awesome film, great lines, fantastic (mostly non-cgi-based) action, and good characters that you love and hate. Joe Hallenbeck is the kind of cynic that I can be sometimes, and he is really down on himself except when he knows he CAN do it.

Love the exchanges between characters, here's one:

Milo: Can we get a formal introduction?
Joe Hallenbeck: Who gives a fuck? You're the bad guy, right?
Milo: I am the bad guy.
Joe Hallenbeck: And I'm supposed to be trembling with fear, something like that?
Milo: Something like that.
Joe Hallenbeck: Fine, I'll start trembling in a minute.

Great jokes, car chases and a class ending.

Worth watching.